These Port Melbourne Psychologists Are Helping Children With Excessive Anxiety or Worry to Feel More in Control And Less Stressed
Published by Melbourne Child Psychology & School Psychology Services, Port Melbourne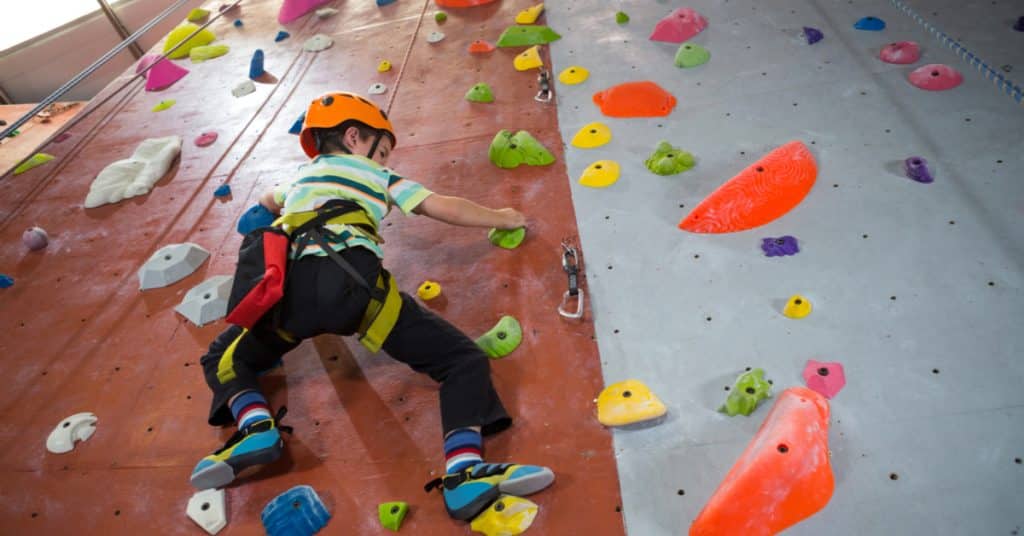 Excessive anxiety is very common in children and teenagers and can lead to a wide range of issues.
For example, sleep problems, avoiding school or other activities, negative thinking or difficulty concentrating and learning.
And sometimes even physical signs such as fatigue, lightheadedness or upset stomachs.
Furthermore, if nothing is done things can worsen over time.
In fact, research shows around half of all mental health disorders start by the age of 14.
That's why early intervention and prevention is vital.
But what if it was possible to help children with excessive worry or anxiety by teaching them specific practical skills?
This small team of child psychologists in Port Melbourne is using an innovative "skills-based" approach to help kids with anxiety or worry and seeing some very positive results.
And importantly, the skills being taught are not short-term fixes. Rather, they are life skills that remain relevant and effective through adolescence and adulthood.
So what is involved in this anxiety treatment program?
This 6-week skills-based program has proven to be a safe and effective way to help anxious children and teenagers feel more in control and less stressed.
The program is tailored to each child's needs and includes university-developed, evidence-based counselling methods.
In these sessions, children learn practical skills to help them gain insight into what causes their anxiety and take more control of their thoughts and emotions.
Children also learn how to effectively build resilience and become more confident and capable of handling their everyday challenges.
Research shows that children with these skills perform better, feel more in control and are less stressed.
Educational Psychologist, Deborah Jepsen, explains:
"It's important to understand that this process is not about "stopping anxiety" altogether – which is, of course, impossible."
"Rather, it's about teaching children how to not let anxiety stop them from participating in daily activities, learning effectively, making friends and enjoying life."
"The best feeling is when parents tell us how much our efforts have helped create a positive difference in their child's life. Our main aim is to help kids become empowered to reach their full potential and learn how to thrive!"

– Deborah Jepsen, Educational Psychologist
How is this program different from other approaches to helping kids with anxiety?
"We place a strong focus on teaching practical skills instead of simply allowing kids to 'talk about their feelings' in talk therapy," says Deborah.
"Children can definitely benefit from having a 'safe place' to open up about their feelings, but by itself that is not enough to help them overcome their challenges. They need very specific, practical help."
"We offer a private and independent service, away from the distractions of school. And parents often report their child feels more comfortable visiting a psychologist outside of school."
"Each psychologist on our team has postgraduate training in psychology and experience working in schools. And each is an expert in children's learning, wellbeing and development."
And what about parents?
"We include parents as much as possible," says Deborah.
"Privacy and confidentiality are important, especially for older children and teenagers to feel comfortable, but parents still play a vital role and the best outcomes usually come from a team effort."
Deborah also emphasises the staff are not clinical psychologists and do not treat serious mental health issues.
"The purpose of the program is to help prevent such issues from developing in the first place," explains Deborah.
And since around half of all mental health issues are thought to start by the age of 14, this approach certainly makes good sense.
So what is "excessive anxiety" vs "normal anxiety"?
"If the anxiety is affecting the child's ability to learn, engage in school, play with friends or simply enjoy everyday activities, we recommend taking action to help them," explains Deborah.
Who is the program suitable for?
The program is designed to help children and teenagers from around 5 to 18 years old who are showing any signs of excessive worry or anxiety.
However, Deborah points out the program may not be suitable for children with a serious clinical diagnosis or intellectual impairment.
How can parents find out more?
If parents are concerned about a child or teenager's anxiety they can visit the link below to learn more about the program and, if it is a good fit, they can book an initial parent consultation.
https://melbournechildpsychology.com.au/services/child-anxiety-clinic/