Practical Skills to Reduce Anxiety and Build Resilience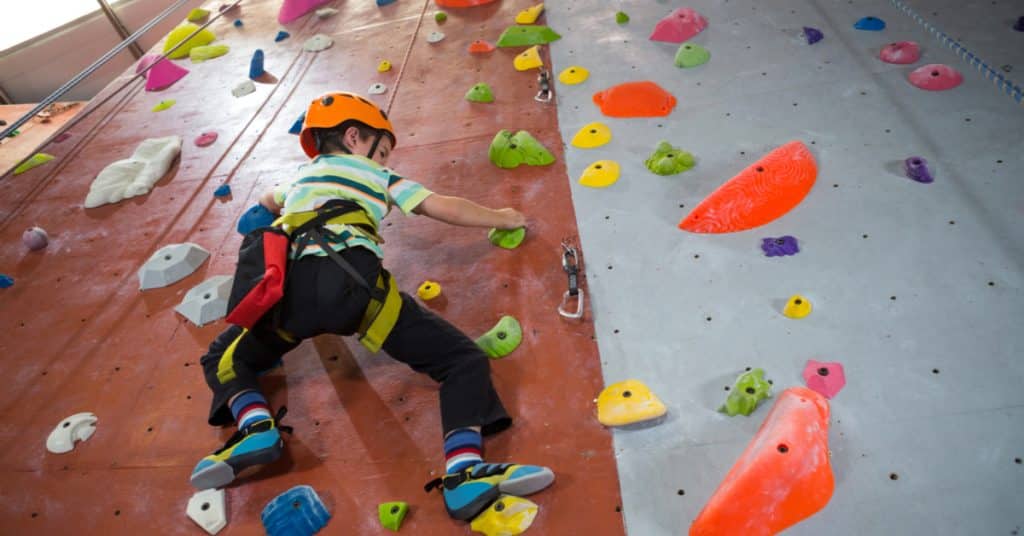 Excessive anxiety is very common in children and teenagers and can lead to a wide range of issues, such as:
Worrying thoughts
Sleep problems
Avoiding school or certain activities
Negative or self-critical thinking
Difficulty concentrating and learning
Fatigue, lightheadedness or upset stomachs
And if nothing is done, things can often worsen over time…
That's why early intervention and prevention is vital.
And children do not have to meet the criteria for a serious clinical issue to benefit from an effective counselling program.
Rather, it's all about developing certain practical skills to deal with the challenges of everyday life.
Which is exactly why we created a counselling program focused on developing these specific skills.
This unique 6-week program is delivered by experienced child psychologists on an individual basis and tailored to each child's needs.
The program helps children and teenagers to:
Gain insight into what causes their anxiety
Take more control of their thoughts and emotions
Learn relaxation and mindfulness strategies
Develop resilience
Become more confident in handling their everyday challenges
Better understand their own strengths
Learn more effective problem-solving skills
Improve lifestyle factors – sleep, exercise and nutrition
And the best part is these skills are not short term solutions, but rather valuable "life skills" that remain relevant and beneficial through adolescence and adulthood.
The aim is to teach them how to overcome hurdles and live life to their full potential.
What does it cost?
Fees are broken up over the following appointments:
1 x 50 minute initial parent consultation – $250 less any applicable private health rebate
6 x 50 minute child/teenager/parent sessions – $200 each less any applicable private health or Medicare rebate
(*Rebate options will be explained at the initial parent consultation.)
What is the next step?
Click the button below and follow the prompts to book your initial parent consultation:
Or read on for answers to…
Frequently Asked Questions
Q: What is considered "excessive" anxiety and when should I get help for my child?
A: If anxiety is affecting a child's ability to learn, engage in school, play with friends or simply enjoy everyday activities, we recommend taking action to help them.
Q: Who is the program suitable for?
A: The program is designed to help children and teenagers from around 5 to 18 years old who are showing signs of excessive worry or anxiety.  (The program may not be suitable for children with a serious clinical diagnosis or intellectual impairment.)
Q: How is this program different from other approaches to helping kids with anxiety?
A: Firstly, we place a strong focus on teaching practical skills instead of simply allowing kids to 'talk about their feelings' in talk therapy. Children will benefit from having a "safe place" to open up about their feelings, but by itself that is not enough to help them overcome challenges. They need very specific, practical help.
We offer a private and independent service, away from the distractions of school. Parents often report their child feels more comfortable visiting a psychologist outside of school.
Each psychologist on our team has postgraduate training in psychology and experience working in schools. And each is an expert in children's education, wellbeing and development.
(Note: We are not clinical psychologists and do not treat serious mental illnesses.)
Q: Are parents included in sessions?
A: Yes! We include parents as much as possible. Privacy and confidentiality are important, especially for older children and teenagers to feel comfortable, but parents still play a vital role and the best outcomes usually come from a team effort.
Q: What happens in the sessions?
A: At each counselling session children spend some time individually with the psychologist, learning new skills and strategies, understanding emotions and strengths, reviewing progress and making adjustments.
The psychologist will use a variety of tools to help the child learn new skills – including worksheets, role playing and active learning approaches.
At the end of each session parents are invited back for a brief summary of what was achieved and what skills need to be practised. This is to help make sure everyone is on the same page and working towards common goals.
Q: What approaches are used?
A: The program draws on a variety of evidence-based methods including:
Cognitive-Behavioural Therapy (CBT)
Acceptance & Commitment Therapy (ACT)
Mindfulness
Exposure Therapy
Modelling
Psycho-education
Relaxation Strategies
Research has shown that these approaches can be highly effective in reducing anxiety when they are applied by an experienced psychologist who has a positive rapport with the child.
Every child has a unique personality and life experience so there is no single "best method" that works for everyone.
That's why we designed the program to provide the flexibility to focus on the tools and strategies which prove to be most effective for each child.
Q: How many sessions will it take to see an improvement?
A: For most children with mild-to-moderate anxiety we usually see noticeable progress within the first few sessions.
However, the speed of progress will depend each child's specific situation and needs, which will be assessed and discussed with parents during the initial consultation.
Some children may also benefit from additional follow up sessions and support after completing the initial program.
Q: Do I need to commit and pay for the entire program upfront?
A: No, sessions are booked and paid on a weekly basis and we only encourage parents to continue with sessions where there is a clear therapeutic benefit for their child.
Q: What outcomes can I expect from this program?
A: It's important to understand that this program is not about "stopping" anxiety, which is of course impossible.
Instead, the aim is to empower kids with the vital life skills they need to build resilience and overcome challenges.
Q: What are our qualifications and experience?
A: Our staff are fully registered psychologists with postgraduate training and experience working in schools and in private practice. Click here to learn more about our staff
Q: Is this a private service?
A: Yes, we offer a 100% private, independent and confidential service.
Q: What are the fees and rebates?
A: A comprehensive initial parent consultation is either $250 for 50 minutes, less any applicable private health rebate.
Each 50 minute counselling session is $200, less any applicable private health or Medicare rebate. Each session is booked and prepaid a minimum of one week in advance.
The psychologist will explain rebate options in detail at the initial consultation and it may be possible to obtain a GP referral to enable Medicare rebates.
Q: What is the next step?
A: Click the button below to book your initial parent consultation and get the right advice for your child's needs.